Middle Creek Wildlife Management Area has far too long a name, but it's pretty. Especially in autumn, when it's transformed into a golden wonderland. So when I was proposing shoot locations to some of my families, I secretly rejoiced when they opted to use Middle Creek for the photos.
This isn't the first time I've shot the Unruhs. Ross, Emily, Cooper, Parker, and Maddie are such a cool little family that attend my church, and Ross's mom is actually my boss in my position of graphic designer there. So I've gotten to see these kids grow over the past few years, and it was a joy to spend some time with them last weekend and take these photos.
I love these kids. I'd move them to a different spot, and Cooper would say, "Oooh yeah, that'll be a cool background with the colors!" I let them throw leaves at each other and have tickle fights, and he kept saying, "Best picture day ever!" Parker gave me his best smiles and was all around a picture-taking champ. And then there was Maddie. Adorable, sweet, adventurous Maddie, who took off running every chance she got. Honestly, my job isn't too bad when I get to chase around cute little kids and capture them on the move. Because that's real life! That's the kind of stuff I love to get.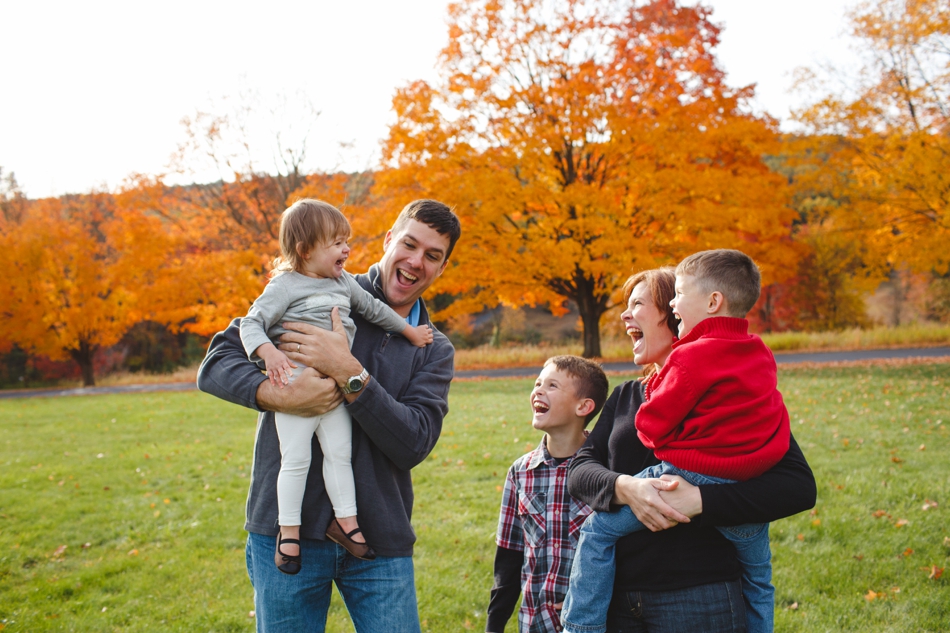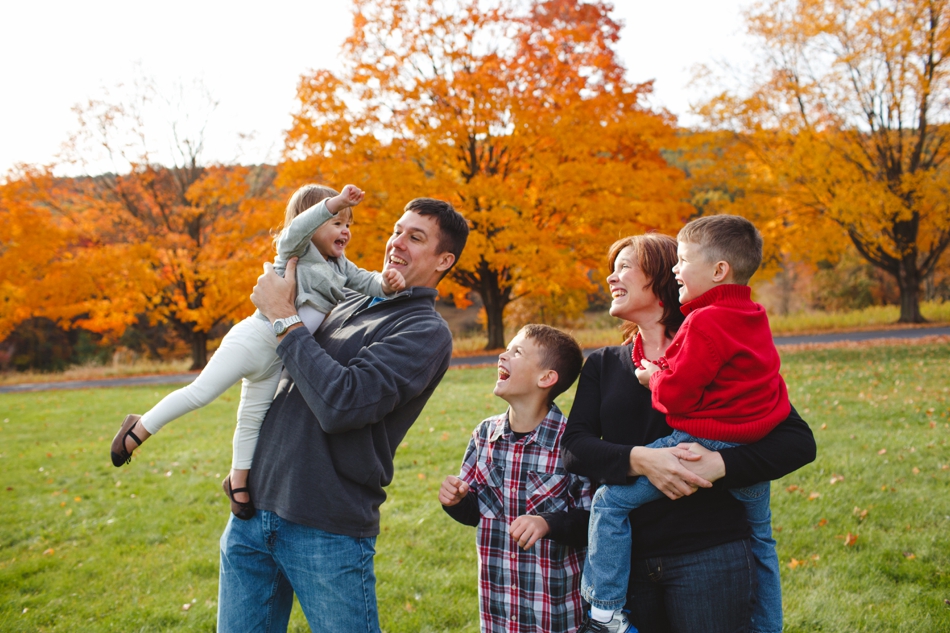 Thanks, Unruhs, for letting me take pictures of you once again! It's always such a joy. Let's do it again next year. :)